Charities
Cavalier have many years of experience in high or low volume direct mail, newsletter and magazines for a number of charities. Whether you are a specialised regional charity or a large national charity your requirements are often very similar.
Many charities work on very tight budgets and will often devise, design and deliver a campaign in-house to keep costs down. But it is worth considering other options to see whether you can reduce costs or if time could be better spent on other things.
Cavalier will try, where possible to provide charities with preferential rates as our commitment to 'giving something back'. This can also extend to providing help and advice on a one-to-one basis as we understand that for smaller charities this can often be the best form of financial reward.
Improve fundraising results with personalised direct mail
If you want to connect with donors and supporters for your charitable organisation, it's important to present to your audience with personalised messaging that's relevant to each recipient. Laser printing, not just the name and address, but a unique message to each individual can help improve response rates and ultimately donations.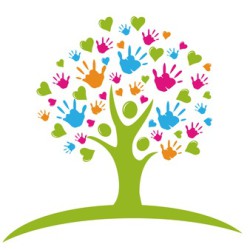 Keeping costs down will also be very high on your agenda and we will help you chose not only the most cost effective postal service but also suggest other services such as print and data cleaning.
The range of services that we offer charities is quite extensive and includes:
Donor acquisition campaigns
Donor renewal campaigns
Postcard Mailings
Newsletters
Newsletter Mailings
One great way of keeping in touch with your donors is to send them a Newsletter informing them of how your organisation is helping your cause, informing them of events and maybe new ways to help. If you need help on design or print don't be afraid to ask. Once printed you'll want to post them items maybe by polywrapping or sending the items in printed envelopes.
Finally you'll be pleased to hear that your newsletter should still meet the criteria required for Advertising Mail (so long as the primary purpose of the item is deemed to be promoting a cause)
Give us a call on 01603 720303 to see if we can help.