Printers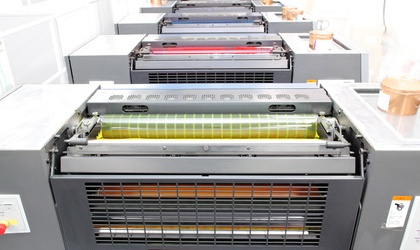 More and more printers are being asked to 'handle' the whole print based campaign. In some cases this can include design but more often their role takes over when a graphic designer or marketeer sends over the electronic file.
And so it seems that the printer who is prepared to take on some of the burden of organising the next steps of a marketing campaign such as sourcing a mailing house and arranging delivery is more likely to gain the client in the first place and regain their future custom.
Work with Cavalier Mailing to offer a one-stop shop
We have relationships with many printers both locally and nationally and being in a position where we can talk 'shop' directly with them over issues like paper weight, finish and size means that the final stages of a campaign go without a hitch.
Our in-house print facilities are focused on small and large volume personalised laser-print in one colour (black) either simplex or duplex. Our capabilities do not compete with what they can offer and only act to compliment their services.
If you are a printer who would like to discuss our services in a little more detail please give us a call on 01603 720303 or use the contact form on the right and we will call you straight back.