Hand Fulfilment
While we continue to invest in polywrapping and envelope inserting machinery, there are always projects that cannot be carried out by machine; whether because of the number, shape or size of the items to be inserted or the nature of the mailing pack. This is where our hand fulfilment team comes in!
Maybe the quantity of items is only a few hundred or low thousands or perhaps you need to match a number of addresses, use jiffy bags, polybags or cartons to affix an item to the front of a brochure or magazine. Whatever the reason, our fulfilment team could be just the solution you are looking for.
Cavalier Mailing Can Hand Enclose / Polybag Your Mail
Hand fulfilment services include: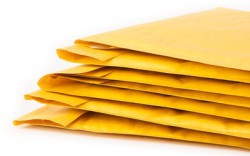 Daily fulfilment
Low volume fulfilment
Postage Stamp Mailings
Multi-content pack fills
Two, three or four way matching
Tip-on membership cards
Labelling of products/envelopes/cartons
Pack collation
Cover mounting of gifts, CD's and DVD's
Boxing/packaging/polybagging
Catalogue/brochure requests
Our permanent handwork team (we do not employ temporary workers) are experienced in a wide range of services. Should we not be able to fully automate your requirements, we can offer a cost-effective by-hand solution.