Polywrapping – Our Systems
An ideal way to protect all kinds of promotional items, flyers and newspapers; polywrapping is an economical, fast and efficient method of wrapping and mailing catalogues, brochures, magazines, guides, CDs and books. A cost-effective solution, the plastic wrapping material is lighter than paper envelopes.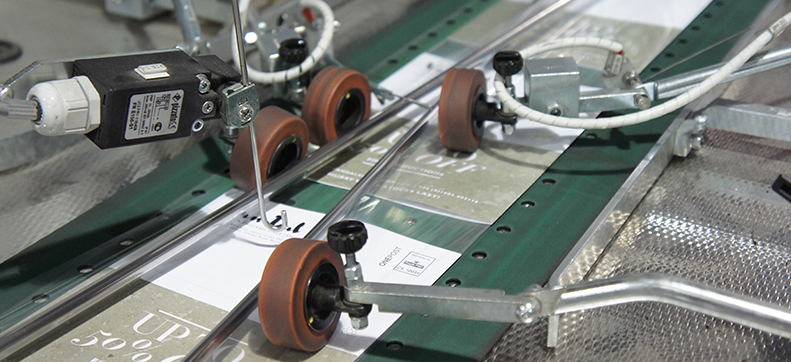 Polywrapping benefits
Invaluable in the world of direct mailing, polywrapping protects the literature while creating a professional image for your company. If you're sending out brochures or catalogues with separate flyers and special offers inside, polywrapping keeps everything neatly together.

Without the safety of a polywrap bag, the leaflets could easily fall out. This could mean that customers are missing out on your offers and invaluable information regarding your services and your money will have been wasted if they only receive half a package.
Polywraps are so cost-effective that they are suitable for organisations of all sizes, so it's not only the larger businesses who can benefit from the service. Using a uniform, smart and secure method of wrapping mail creates a more professional image that might normally be associated with bigger companies. This adds a greater level of prestige to your promotional material.
Cavalier Mailing provides a polywrapping service that is second-to-none, offering an easy-to-open mailing solution with excellent advertising benefits. We currently have two polywrapping machines; the Sitma 1005 and the CMC Ritmica SH30.
Sitma 1005
State-of-the-art, the Sitma 1005 is a single copy poly and paper wrapping machine which provides optimum technology, with a rating of 15,000 pieces per hour for many wrapping and mailing solutions. Production costs are reduced thanks to its full automation and labour-saving features – this enables us to pass savings on to customers by keeping our prices affordable.
The main benefits include a header banner feature, short make-ready times and a "tight wrap" option to further optimise product quality.

CMC Ritmica SH30
High-speed, the CMC Ritmica SH30 wrapping machine offers a production speed of up to 12,000 pieces per hour and it also features a Robot 300 C stacker that automatically counts and stacks. This is a labour-saving, cost-effective feature that makes the service surprisingly easy on your pocket.
A long-established and trusted machine in the direct mail industry, the Ritmica SH30 wraps newspapers, magazines, books and many similar products on a continuous line basis. A versatile machine, it can accommodate a maximum total pack thickness of 70mm and a minimum total pack thickness of 1mm.
If you require any further information about our professional services, please contact Cavalier Mailing… we will be happy to discuss your bespoke polywrapping needs.