Revised Proposal on Postal Address File Licencing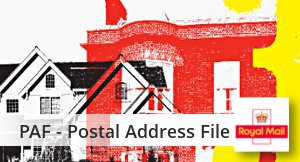 Last summer, following extensive discussions with Government and its representatives, the Royal Mail published their proposal for simplifying PAF® licensing and set out substantial reforms to the licensing arrangements.
Having listened to the market's feedback, sought expert advice from the PAF Advisory Board; independent representatives of PAF® users, including The Strategic Mailing Partnership™ board and the sub group Mail Presentation Advisory Group they have considered how best to develop their proposal.

In advance of publication, the Royal Mail are inviting PAF® customers, potential users, and other interested parties to comment on the revised proposal. The portal is open at www.poweredbypaf.com
The revised proposal has a number of important features designed to offer uses continuity in how they license PAF® and simplify the Licence itself.
These features include:
• A clear, simple and easier to read set of licensing terms
• An updated pricing structure with clear choices to help users decide what to license and how to license it
• A familiar licensing model where Solutions Providers continue to license their customers
• A reduction in the Full UK, Full PAF® User price
• Retaining the current Bureau arrangements
• A firm commitment to developing a Public Sector Licence
The intention is to publish the new PAF® Licence in April 2014 on the website: www.poweredbypaf.com and to implement the terms 12 months later.