Royal Mail – Quality of Service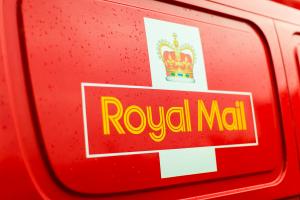 Royal Mail's latest report reveals that it achieved its quality targets for First Class letters and parcels and was ahead of its Second Class target for this mail after the first three quarters of the 2013/14 financial year. Royal Mail has the highest service specification of any major European country (1)

Royal Mail delivered 93 per cent of First Class mail the next working day, against a target of 93 per cent. It beat its Second Class mail target, delivering 98.8 per cent within three working days, against a target of 98.5 per centRoyal Mail's Quality of Service performance at an individual postcode level is the company's best at this stage since 2008/9 with 112 of 118 postcodes meeting or exceeding their targets over the three quarters
For the quarter, the target was exceeded for Second Class at 98.6 and narrowly behind First Class at 92.5. The cumulative performance remains ahead of target for Second Class and on target for First Class
Royal Mail met its First Class letters and parcels quality target after the first three quarters of the 2013/14 financial year, according to independent research.
For First Class mail, the target of 93 per cent delivered the following working day was achieved.
The Second Class letters and parcels target was exceeded, with 98.8 per cent of this mail delivered within three working days, against a target of 98.5 per cent.
Meanwhile 112 of 118 individual postcode areas met or exceeded their Quality of Service targets over the period; the Royal Mail's best performance on this measure at the Q3 stage since 2008/9.
The company also exceeded its Second Class target in the quarter, with 98.6 per cent of mail delivered within three working days, and was narrowly behind its First Class target at 92.5 per cent delivered the next working day. Its cumulative performance over the three quarters remained on target.
The performance was delivered as Royal Mail continues the modernisation programme across its network operations, one of the biggest transformations underway anywhere in UK industry. New technology and better equipment is being deployed nationwide and the working practices of postmen and women are changing to optimise the network for the increasing volume of parcels and declining volume of letters posted.
Download or view the latest independent Quality of Service Q3 report: http://www.royalmailgroup.com/sites/default/files/Quarterly%20Quality%20of%20Service%20and%20Complaints%20Report%202013-14%20Q3.pdf
Sue Whalley, Chief Operations Officer, commented: "The quality of our service to customers is key to our success. We are working hard to consistently improve our service performance. I'm pleased that we are meeting our target for First Class letters and parcels and beating our Second Class target.
"We are committed to maintaining these high standards of service for all of our customers – consumers and businesses in rural areas as well as towns and cities. Our postmen and women are delivering to one of the most challenging next-day performance targets in Europe while we are undertaking one of the UK's biggest transformation projects."
(1) Germany, France, Spain and Italy