Data Processing
Our data centre is often the first step in the success of your campaign and we offer flexibility of working with and processing virtually every type of data file. Using our professional software we perform data cleansing and standardization, as well as other steps to ensure your mailing can reach every recipient.
Data processing – MAILSORTING, DE-DUPING, or DATA CLEANING
Our data processing department can handle all types of data management procedures including: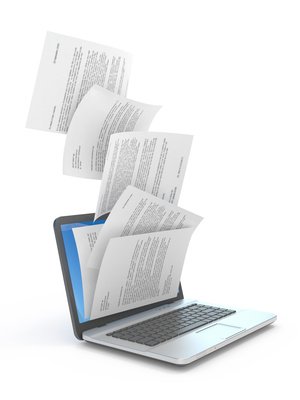 Postcode Address File Validation (PAF)
Mailsorting to 1400 (High Sort), 70 (Low Sort) (CBC and OCR)
Publishing Mail
Deduping to any level
Assigning of URN
Case conversion
Building of salutations
Or maybe something bespoke
QUALITY CHECK
On initial receipt we will report back to you about the condition of your supplied data and will provide you with a verification of files received, quantities, undeliverable records and overseas addresses. We can provide you with a free data audit which will provide you with an estimated breakdown of possible duplicates, deceased and goneaway records along with possible new addresses if available. We will check the validity of the addresses and postcodes and make alterations where appropriate. Precise addressing is an important ingredient of successful mailings and helps portray a professional image of your organisation.
DATA ENHANCEMENT
Whilst it it would be great if all customers presented their data in an orderly fashion, our experience of supplied data is often far from that! We can offer a range of automated and bespoke services. Examples of these services include separating data supplied in one column to reformatting layouts and case-changing text. We can automatically update postcodes to the correct format (e.g. Uppercase + Correctly separated Nr43TE – Changed to NR4 3TE)
DE-DUPLICATION
Duplicates can creep into your data unless you regularly and accurately maintain your database. We 'de-dupe' using a mixture of in-house software which can automatically detect duplicates within your data, as well as a level of 'human' interaction which can catch those near-duplicates. Sending twice (or more!) to individuals or companies is not only expensive but also looks unprofessional.
MAILSORT
The most expensive part of most mailing campaigns is the postage so it is very important that you benefit from the highest level of postal discounts. More information can be found on our Mailsort Discount page but to give you an idea, depending on the service used, you might be able to save 50% against unsorted business rates or even more when comparing it to stamp prices.
DATABASE MANAGEMENT
We can store your database and keep it maintained to provide you with an accurate mailing list available any time you want to use it. Our multi-server I.T. systems offers a secure and robust repository. Additionally, backup data is securely stored off-site, so you need have no fear of data-loss.
MAILING PREFERENCE SERVICE
The Mailing Preference Service (MPS) is a free service set up 20 years ago and funded by the direct mail industry to enable consumers to have their names and home addresses in the UK removed from lists used by the industry. It is actively supported by the Royal Mail and all directly involved trade associations and fully supported by The Information Commissioners Office. As part of our free data audit we can advise you about the number of individuals that are registered and offer a cost-effective service to flag and remove these from your mailing if required.