Envelope Enclosing / Insertion
Envelope inserting has always been at the heart of mailing services and although the machinery has improved over the years the basic principles of machine enclosing remain the same.
Our multi-station CMC envelope enclosing lines are able to insert letters, leaflets, brochures etc. into envelopes at very high speeds keeping our prices low. Our envelope inserting capabilities include:
Up to six inserts
DL to C4 envelope sizes
Up to 10,000 per hour
Windowed and non-windowed envelopes
Plain and printed envelopes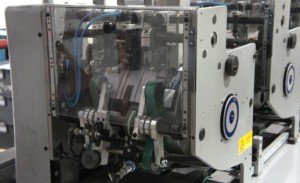 CAVALIER MAILING ENCLOSE / INSERT THOUSANDS OF ENVELOPES
Whether you are looking to mail a simple folded letter or a mail-piece with several inserts the chances are you will consider sending the item out in an envelope. Envelopes might be considered more environmentally friendly than polywrap by the recipient and can look very professional. Your envelopes can be a simple design with maybe a PPI, a return address and recipient address or something more complex including printed logos, additional graphics or even full colour photographic 'wraps'.
Cavalier Mailing can help you with your design and will guide you through the elements which are sometimes required depending on the postal service that you are using. (for example CBC or OCR)
Examples of letter mailings we handle includes: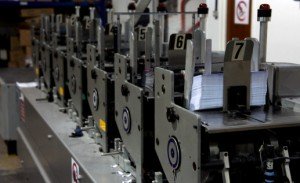 General business correspondence
Magazine subscription renewals letters
Acquisition campaigns
Cross selling marketing initiatives
Donation appeals
Sales letters and quotes
Useful Guides
A4 into C5 Window Address Position Guide – CLICK HERE