Royal Mail to cut 1,600 managerial jobs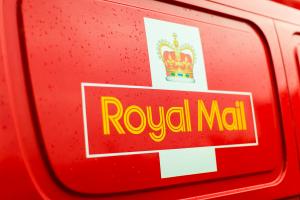 ROYAL Mail is facing the threat of industrial action just months after its controversial privatisation after unveiling "ruthless" plans to axe 1,600 jobs as part of a programme aimed at saving £50 million .
The UK's newly-privatised universal postal service provider said today that the "vast majority" of the jobs lost will be among its operational and head office managers, avoiding impacts on frontline employees including delivery staff and said 300 new posts would also be created, leaving a net reduction of 1,300 roles.

Royal Mail said it was starting formal consultation with the unions Unite and the Communication Workers Union today regarding the job losses, which are expected to cost the company around £100m in severance pay.
Moya Greene, the Royal Mail chief executive, said today that the job losses were about continuously improving the company's efficiency.
"We need to do so in order to effectively compete in the letters and parcels markets," she said.
"This is the best way to ensure the continued delivery of the universal service and the good quality jobs we provide for our people."
Royal Mail, which was floated on the London Stock Exchange last October, has reduced its workforce by 50,000 roles since 2003.
The company delivers to 29m addresses six days per week, but with communications switching to the Internet, the annual decline in UK letter volumes has accelerated from 3.1% per year from 2004 to 2008 to 6.3% per year from 2008 to 2013.
Royal Mail today promised to conduct its consultation over the job losses "carefully and sensitively".
"..we will have no alternative than to consider a ballot for industrial action"
The Communication Workers Union, which recently signed a collective bargaining agreement with Royal Mail that included safeguards for the jobs of its members, said today that it believed today's cuts would be mostly among managerial staff.
The CWU represents about 115,000 non-managerial staff in Royal Mail.
Brian Scott, national officer of Unite, said: "First the Government sells off Royal Mail on the cheap and now the newly privatised service is ruthlessly sacrificing jobs.
"We do not believe that it's a coincidence that this announcement has been made just before the company prepares to announce its first full set of accounts since privatisation.
"It's more proof that Royal Mail's primary reason for existing is now about making profits rather than serving the nation.
"For all that Royal Mail managers have been through they do not deserve to be treated in this way.
"Unite is demanding a commitment to no compulsory redundancies on fair terms and an effective method for redeployment within the restructured organisation. If Royal Mail refuse, we will have no alternative than to consider a ballot for industrial action."